French & Italian Rivieras
9 Day Tour
Plus Paris, Florence, Rome: Year-round
Request a Quote
Click on the tabs for more information
Price Per person double occupancy
Dates
Land Only
No Transfers

This is only a sample itinerary. Ask about custom tour planning from one of our experts.

Please Call us at 800.322.0788 or fill out a request form above for dates/pricing.
Click here for "Frequently Asked Questions"
Price Includes: All motor coach and land transportation, sightseeing, admissions, services of tour director and driver, lodging, meals as specified in tour itinerary, taxes, gratuities to bellhops and waiters at included meals.
Not Included: Cost of obtaining passports or visas, laundry, meals, beverages or sightseeing not included in the itinerary, travel insurance, gratuity to guide, driver, communication charges, & excess baggage fees. Port charges and gratuities to crew are not included on cruises.
Day 1: Depart USA
We depart New York this afternoon for an overnight flight to Paris. We will enjoy various meals and service while in flight.
Day 2: Arrive in Paris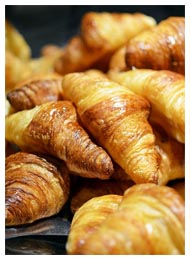 Upon our arrival in Paris we will be met by our Pilgrim Tours escort and enjoy a private transfer to our hotel. We will have the remainder of the day free for our leisure to rest at our hotel or explore Paris "The City of Lights" on our own. Maybe you'll decide to explore some of the 180 museums and monuments, or visit the myriad of stores in the city for the latest fashions. We will meet together this evening for a special welcome dinner.
Day 3: Paris Touring
After our buffet breakfast we will enjoy a full day tour of Paris. Included will be a visit to the 2nd floor of the Eiffel Tower, built in 1889 by Gustave Eiffel for the World's Fair. We'll also see the Notre Dame Cathedral, a masterpiece of gothic architecture built between the 12th and 14th Centuries, and enjoy a guided tour of the Louvre Museum. The Louvre presents great collections of art from the Middle Ages to 1850. Concert this evening
Day 4: Marseille Touring
After breakfast we travel by 2nd class high speed TGV to Marseille. Upon our arrival in Marseille we will take a half day tour to include a guided tour of the Notre Dame de La Garde. "The hill of the guard" has always served as an observation post, as well as a place of worship and pilgrimage. We will continue our day arriving in Nice and checking into our hotel for our overnight.
Day 5: Nice, Cannes and Monte Carlo Touring
After breakfast we will visit the Notre Dame Church in Nice, the oldest and largest church in the city. We will enjoy a panoramic tour of Nice and Monte Carlo before travelling to Le Spezia late this afternoon. Concert this evening
Day 6: Pisa and Florence Touring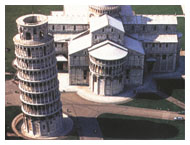 After breakfast we will travel to the famous town of Pisa for a panoramic tour and time to view the famous Leaning Tower, which stands 180 feet tall and 12 feet out of the perpendicular. We continue on to Florence for an afternoon tour of the capital of Tuscany to include a visit to the Florence Cathedral, built in 1367. The Cathedral's Cupola, finished in 1436, is the most striking characteristic of the Florentine skyline. We will also pay a visit to the Academy Museum, one of the most prominent museums in Florence and home of Michelangelo's David, The Four Prisoners, and Pieta of Palestina. The Academy offers a fine collection of paintings gathered by Grand Duke Peter Leopold, which were intended for the use of the students at the Academy of Arts school that still stands next door to the museum.
Day 7: Rome Touring
We travel to Rome, the Eternal City, this morning, our afternoon tour will include the Roman Coliseum, known to the ancients as the Flavian Amphitheater. The Coliseum hosted over 450 years of gladiatorial contests and wild beast hunts. We'll also see Palatine Hill, where Rome began after Romulus killed Remus. Palatine was considered the best real estate in ancient Rome, and remains one of the best locations today. There will also be a visit to the Roman Forum, where Roman legions marched in triumph. It is here also that one would likely cross paths with Cicero or even Caesar himself amongst the various buildings that are still preserved today. We will be transferred to our hotel this evening with an evening to explore on our own or take advantage of an optional Opera Dinner at the Tanagra Restaurant.
Day 8: Rome Touring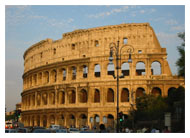 Our last day on tour highlights touring to the Vatican Museum, where everything from Egyptian mummies to medieval tapestries to a moon rock from Apollo 11 can be found. This elongated complex also provides access to the famous Raphael rooms and the Sistine Chapel, famous for Michelangelo's ceiling paintings and The Last Judgement. Also enjoy a visit to St. Peters Basilica, which holds the distinction as largest church in the world, as well as most expensive church in the world. It is here you can find the tombs of many popes, including John Paul II. Our afternoon will be free for our leisure for some touring or shopping on our own. The expression "Rome, a lifetime is not enough" is a truly fitting phrase for this city and its multitude of sites. We will meet together as a group for a special farewell dinner and recount our favorite memories and highlights of our wonderful French and Italian tour! Concert this evening
Day 9: Return to USA
After breakfast we will be transferred to the Rome airport for our return flights to the USA.