Malta & Paul's Missionary Journeys 6 Day First Class Tour
Request a Quote
Click on the tabs for more information
Price Per person double occupancy
Dates
Land Only
No Transfers
May
October
Call Pilgrim Tours for a quote today!
Click here for "Frequently Asked Questions"
Price Includes: First class (4 Star) lodging, breakfast and dinner daily, expert guide services, modern transportation, sightseeing and admissions.
Not Included: Air travel, cancellation insurance, gratuities.
Ask About Special Rates for Pastors, Christian Educators, & Custom Groups of All Sizes.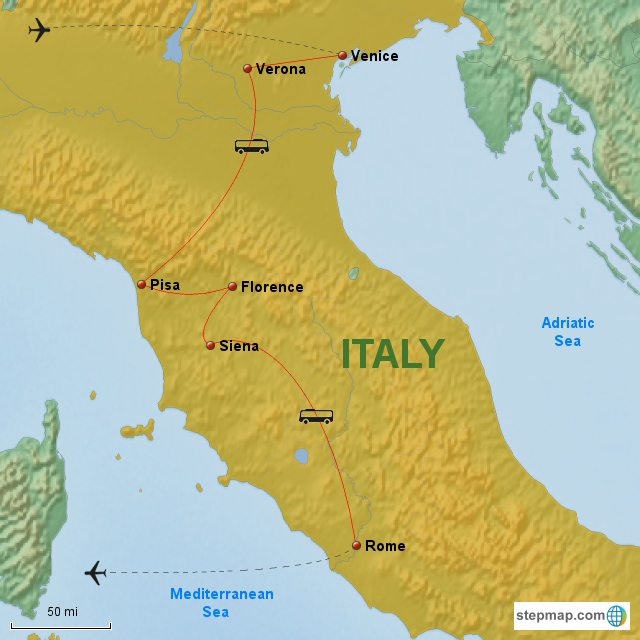 Click on the days below for more information.
Day 1: Departure
Our life-changing journey begins this evening as we board our overnight flight to Malta.
Day 2: Arrive in Malta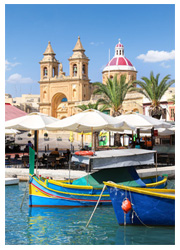 Today we arrive in Malta and embark on our Journey to the lands of ancient treasures and Christian history, we will be walking where the Apostle Paul walked! We transfer to a lovely hotel for dinner and our lodging for the next four evenings.
Day 3: Valletta, Harbor Cruise, St. Thomas Bay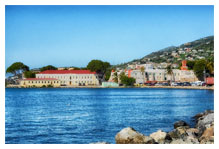 A full day of guided sightseeing includes 7,000 years of history beginning in the walled capital city of Valletta, a World Heritage site. Dotted with quaint cafés and shops, the city is today one of Malta's main tourist attractions, hosting among others, the majestic St John's Co-Cathedral, the imposing bastions and a treasure of priceless paintings. Enjoy the history told of the Knight's of St. John of Jerusalem, a Crusader order who defended the westward Islamic campaign into Europe. Relax on your harbor cruise providing a stunning snapshot of Malta's Grand Harbor, often described as the most beautiful in the Mediterranean. Drive to the ramparts where you begin a tour viewing some of the palatial inns and residences en route to St. Thomas Bay, a possible shipwreck site of the Apostle Paul.
Day 4: Mdina, Mosta Church, Dingli Cliffs, Rabat, St. Paul Bay, Catacombs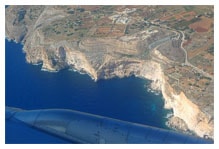 After breakfast, we have a full day excursion on Malta. The first stop will be a visit to St. Paul's and the site of the shipwreck. Our tour will take you from the point of the shipwreck, along the route said to be taken by St. Paul where he preached, where he baptised the first Maltese at San Pawl Milqi Chapel (meaning "St. Paul welcomed"), to the place where he rested. Paul stayed for several months in the town of Rabat, here we will visit the St. Paul's Grotto, the actual place where the saint is known to have stayed. Next a visit to the "Mosta Rotunda" a magnificent domed church in Mosta. Enroute to Rabat, we will visit St. Paul's Church and Grotto, a church founded in 1575 over the ancient caves where according to some traditions, the Apostle Paul was held captive. After a lunch break, we will walk through the streets of Mdina, Malta's first capital where we will visit the Cathedral dedicated to St. Peter and St. Paul. Mdina is also located in the highest elevations of Malta where magnificent views of the entire island are possible. Concluding our sightseeing on the western shore, we view the spectacular Dingli Cliffs before turning toward our return route. The last stop of the day will be the Catacombs of St. Paul, a fascinating labyrinth of 3rd-century AD subterranean tombs and the earliest archaeological evidence of Christianity in Malta.
Day 5: Free Day, Optional Tour of Gozo
Today is free with many things to do and see. You may choose an optional day cruise/tour to Malta's sister island of Gozo. After a twenty-minute crossing, on setting foot in Gozo you will notice that although both islands are similar in history and development Gozo has a character entirely of its own. Gozo, which is a three-hilled island, is greener and more picturesque than Malta. During this excursion, you shall visit the Temples of Ggantija, The megalithic temples of the Maltese Islands are UNESCO World Heritage sites and justly claimed to be the most impressive monuments of European, dating from around 3600 to 3200 BC. Additional tour sights include the citadel in Victoria, the bay of Xlendi, and calypso's cave. Free time for shopping will also be given - Gozo is well known for its woolen goods and handmade lace.
Day 6: Homeward Bound
We transfer to the airport for our flight back to the USA.
Private groups can include additional days at a very reasonable cost.