Winter Extravaganza 8 Day Package
Click on the tabs for more information
Price Per person double occupancy
Dates
For groups of 20 or more
Request a quote or call 800-322-0788 for more information.
Price Includes: First class lodging, baggage handling, modern transportation, expert Alaskan guide, admissions, sightseeing as listed, 7 breakfasts, 1 lunch, 2 dinners.
Not Included: Airfare, gratuities for tour director and driver ($75) and items of personal nature.
Airport transfers are included only when airfare is purchased from Pilgrim Tours. Taxi service is available for those purchasing their airfare elsewhere.
Deposit Required: $300 per person will reserve your place. A $100 service fee will be charged for cancellation at any time in addition to our normal payment and cancellation policy.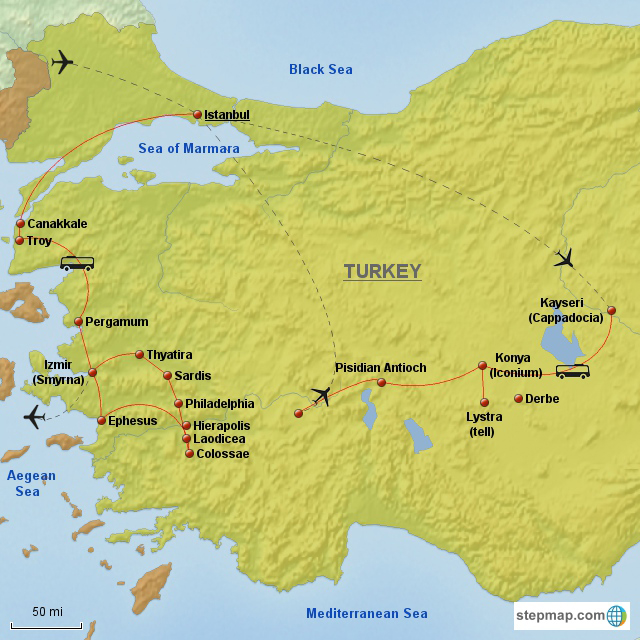 See Alaska as it was meant to be seen, in the Winter! Join us for this exclusive winter tour program featuring the world famous Iditarod Sled Dog Race!

Come to Alaska and experience the excitement of the dogs bursting through the Iditarod start line in Anchorage. Meet an Expert at the Western Hemisphere's only cold-water research facility, the Alaska Sealife Center. Meet Martin Buser, four-time Iditarod champion at his Happy Trails Kennel. Visit the Alaska Native Heritage Center and learn about incredible native culture.

Spend time at leisure at the world famous Hotel Alyeska where skis, skates, snowboards and snowshoes are available for rental to make your Alaska winter dreams a reality or choose to partake in a spa treatment! Meet an expert at the Alaska Wildlife Conservation Center and learn about some of Alaska's amazing large critters like grizzly, moose and musk ox.

This tour is guaranteed to go and escorted by an Alaskan who lives in the north year-round!

Hear tales from real legends and see first-hand how the Alaska winter season comes alive.
Day 1:
Air arrival into Anchorage. On own transfer to hotel (taxi service readily available or purchase meet/greet service). Overnight in Anchorage. Meal: None
Day 2: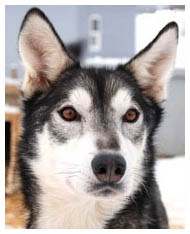 Breakfast. Today climb aboard your motor coach for a journey to the coastal community of Seward. Today travel south along the spectacular Turnagain Arm. Visit the Alaska Wildlife Conservation Center to see Alaskan wildlife up close. Visit the Alaska Sealife Center for an in-depth look above and below the waters. Return to Girdwood for overnight accommodations at The Hotel Alyeska. Meals: Breakfast, Box Lunch
Day 3:
Breakfast. A day at leisure at the resort. There are many optional tours to choose from or just relax and enjoy the hotel amenities ranging from relaxation in the spa facility, dog sledding, flightseeing, downhill skiing or snow shoeing (costs are additional). Enjoy an included Tram Ride offering spectacular views of the valley. Overnight at The Hotel Alyeska, Alaska's only four-diamond property. Meal: Breakfast
Day 4:
Breakfast. Morning departure from Alyeska north to Anchorage. Enjoy a tour through the historic downtown district, Lake Hood/Lake Spenard and visit the Alaska Zoo for a "behind the scenes" tour. Time to explore Anchorage on own, you may want to visit the Anchorage Museum. Tonight, enjoy Iditarod festivities and dinner at the Mushers' Banquet! Overnight in Anchorage. Meals: Breakfast, Dinner
Day 5:
Breakfast. Today travel north to meet five-time Iditarod Champion Martin Buser at his Happy Trails Kennel. Hear personal stories while viewing a glimpse of the grandeur Alaska has to offer along the Iditarod trail. Returning to Anchorage visit the Iditarod Headquarters and see firsthand a replica Iditarod Trail station. Overnight in Anchorage. Meal: Breakfast
Day 6:
Breakfast. This morning head to 4th Avenue to get a great spot at the start of the Iditarod. Spend time cheering on mushers from all over the world. Watch each of them depart or take off early and enjoy other Iditarod festivities in Anchorage. This afternoon, enjoy the cultural opportunities available at the Alaska Native Heritage Center. Tonight, reminisce over your Alaska winter adventure at a farewell dinner. Overnight in Anchorage.Meals: Breakfast, Dinner
Day 7*: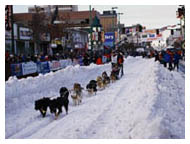 Breakfast. This morning depart from your hotel for the adventure north to Willow, Alaska the official Re-Start of the Iditarod Sled Dog Race. Be sure to dress very warm as the entire day will be spent outside cheering on your favorite dog teams. En-route, stop at a local grocery store in Wasilla to pick up on-own lunch items and additional snacks to meet your personal tastes. Be sure to watch for Alaska's most famous governor as this is her "hometown"! Continue north to the community of Willow, Alaska, a small community of approximately 2,300 residents. On a clear day, Willow has a superb view of Mt. McKinley so be sure to look to the north. Prepare for a bit of a walk to find the perfect spot along the fence line of the race. Mushers take off across Willow Lake on their 1,049 mile journey by dog sled to Nome. See and hear these amazing sled dogs race by. The Willow Community Center is open and offers a break from the cold with vendors selling food and drink as well as local crafts. Mushers will depart the starting gate every two minutes. During the next two plus hours we encourage you to keep moving around to keep yourself warm. Don't miss out on snacks throughout the day! Your Tour Director will have more information on this edible portion of the program! The departure time from Willow will depend on weather conditions and guests' comfort level. It is our goal to see as many of the Mushers depart as possible while still arriving back into Anchorage by 6:00pm/6:30pm. Overnight Anchorage. Meals: Breakfast, Snacks

*This day includes walking on snow and ice (and a few hills) to get to the official start of the Iditarod, where mushers take off from a lake. A stop will be made at a local grocery store, so guests can get snacks/lunch on own and if they wish buy a portable chair for sitting. Guests are encouraged to take their time to get to the venue, as there is not a rush.

*In the rare event, the Iditarod Official Start is relocated due to weather and trail conditions, a full day activity will be substituted for the guests.

*Do not book departure flight prior to 9:00pm this day.
Day 8:
Breakfast. On own transfer to Anchorage airport for flight out (taxi service readily available or purchase transfer service). Meals: Breakfast