Best of Switzerland
10 Day Package
May - October / Customize this tour for your group
Click on the tabs for more information
Price Per person double occupancy
Dates
Request a quote or call 800-322-0788 for more information.
Price Includes: Services of a professional tour director, hotels, taxes, service charges, and tips for baggage handling, breakfast and dinner daily, 1 lunch, private air-conditioned motorcoach with emergency washroom, sightseeing.
Not Included: Airfare from USA (discount rate fares available nationwide), airport taxes, tips to drivers and escorts, and travel insurance.
Deposit Required: $300 per person will reserve your place. A $100 service fee will be charged for cancellation at any time in addition to our normal payment and cancellation policy.
Day 1: Departure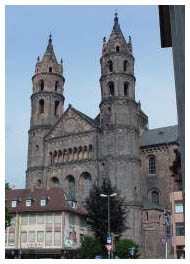 Today we begin our 10-day getaway with an overnight flight to Zurich.
Day 2: Zurich Tour, Wasen
Following our morning arrival at the Zurich-Kloten Airport, we will be met by a private motorcoach which we'll use throughout the tour. It's just a short drive to Zurich, Switzerland's largest city and its most important cultural, financial, and business center. A short walking tour, which will include views of the historical guild houses along the Limmat River and St. Peter's Church, with its giant golden-faced clock (largest in Europe). We will visit the Fraumuenster with its famous Chagall windows and the twin-spired Grossmuenster (Zwingli's church, built between 1170 & 1230). We then drive to our hotel lying in the heart of Switzerland's Emmental Valley, just outside the small country village of Wasen. On a clear day, we will be able to view the Alps from our hotel. Dinner and overnight in Wasen.
Day 3: Spectacular Emmental Valley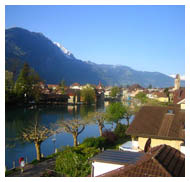 We have planned an unforgettable day for you in the beautiful Emmental, where you will be made to feel right at home in an environment you'll find nowhere else in the world. The Emmental is the name given to the valley through which the River Emme flows. This region has been characterized by picturesque villages and magnificent farmsteads, the huge roofs reaching down to the first floor at the sides, with the majestic timber arch at the gable ends, complete with typical outhouses, granaries, and the "stoeckli," the little houses for the grandparents. You'll also see geranium-filled windowboxes, carefully tended lawns, cows (Brown Swiss and the Simmental) in the meadows, and the Bernese mountain dogs in the farmyards. (Many of the people in Lancaster County have their roots in this area.) The Emmental has a long tradition of craftsmanship and native arts of this region. We will take a look inside the workshops of an alphorn maker and the maker of the Schwyzeroergeli (accordians with a chromatic keyboard) and watch these craftsmen at work. Another highlight of this day will be a visit to a farm where we will see the barn, cattle, buildings, and the machinery. Also included in our tour of the Emmental is a stop at an Emmental dairy, where the famous Emmentaler (Swiss) cheese is made. We will see how milk is turned into cheese and the famous holes are created! Our group will have the privilege of producing cheese ourselves in a 1741 Herdman's Cottage, located at the dairy. Dinner and overnight in Wasen.
Day 4: Berne, Montreux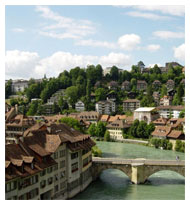 As we leave this farming area, it's just a short drive to Berne, capital of Switzerland, which is a political and diplomatic metropolis. Here we will view the Houses of Parliament, the Old Town, virtually unchanged from the Middle Ages, with its nearly four miles of shopping arcades, the famous Zytgloggeturm (Clock Tower), and Berne's heraldic animals at the Bear Pit. Leaving the German-speaking area of Switzerland, we will enter the French-speaking area (Canton Fribourg) and make a stop in one of Switzerland's best-preserved medieval towns, Murten, located along Lake Murten. Here we'll see 15th-18th century buildings and circuit of walls with a wall-walk, which still surrounds the town. A little further south is Avenches, the sight of the old Roman capital of Helvetii (Switzerland), where we will make a photo stop of the excavated remains of a Roman amphi-theatre, semi-circular in form, with a diameter of 348 ft., which could seat 10,000 spectators. Continuing south, we will make a stop in the small village of Broc where we will visit the Nestle Chocolate Factory. Here we will view a film and visit its chocolate tasting section. Then it's on to Montreux, the "Pearl of the Swiss Riviera," which is a beautiful resort on the shores of Lake Geneva. Blessed with an extremely mild climate, Montreux has a 6-mile lakeside promenade where palm trees and tropical flowers amaze visitors. Dinner and overnight in Montreux.
Day 5: Mighty Matterhorn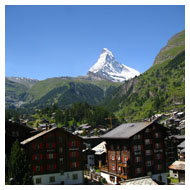 Today, we'll travel up the fertile and sunny Rhone Valley where grapes, other fruit, and vegetables have been grown for the last 2,000 years. At Taesch, we board a mountain train which will take us to the mountain village of Zermatt (5,300 ft.), a leading climbing and winter sports resort that lies at the foot of the mighty Matterhorn (14,690 ft.). You'll enjoy shopping in and exploring this automobile-free village where travel is by horse-drawn carriages or electric carts. There will be an opportunity to take an optional excursion (weather permitting) by cogwheel train to Mt. Gornergrat (10,272 ft.) for an unforgettable view of the Matterhorn, the Monte Rose (15,105 ft.), the highest of the Swiss Alps, and numerous glaciers. Approximate cost: $40.00. We will then return to Montreux, via the Rhone Valley. Dinner and overnight in Montreux.
Day 6: Berner Oberland, Mountain Train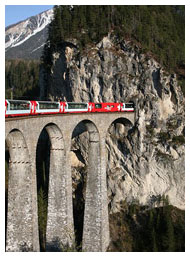 This morning, after our buffet breakfast, we will leave this lakeside town of Montreux and travel east into the Berner Oberland, located in central Switzerland and known for its summer and winter resorts. We will stop in the small village of Gstaad, where chalets are owned by royalty and Hollywood stars. Continuing through the Simmen Valley, home of the famous Simmentaler breed of cattle, and driving along Lake Thun, we will come to the resort of Lauterbrunnen with its famous Staubbach Falls. Here we will leave our coach and take the mountain train to the automobile-free mountainside village of Wengen (4,200 ft.), our lodging for the next two (2) nights. Wengen is beautifully situated at the foot of Switzerland's most famous peaks, the Eiger, the Moench, and the Jungfrau. Being in the heart of the Berner Oberland, Wengen is an ideal base for walks and climbs. The sunset is one of Wengen's claims to fame, as its glow bathes the surrounding peaks and slopes and also casts a pink and flame-red light over the entire scene. Dinner and overnight in Wengen.
Day 7: Jungfraujoch
We begin with a buffet breakfast and most of today is at your leisure for relaxation in and around Wengen. There is much to choose from, due to Wengen's mountainside location, from walking on the many mountain footpaths or going on optional excursions in the surrounding area by mountain trains and/or cable cars. We suggest the two following optional excursions, both departing from Wengen: (1) Take the mountain cog train to the Jungfraujoch (11,333 ft.), which has Europe's highest restaurant, railway station, and observation terrace. Also here is a post office and an Ice Palace in a glacier with ice sculptures. You can go for a sleigh ride pulled by husky dogs and enjoy the views of glaciers, including Europe's longest, as well as many snow-capped peaks. Approximate cost: $85.00; (2) Take the cable car to the Maennlichen mountain (7,317 ft.) and then hike on the top, via a path, to the mountain train station of Kleine Scheidegg (6,762 ft.), from where you return to Wengen by cog train. Approximate cost: $30.00. Overnight in Wengen.
Day 8: Charming Lucerne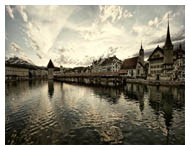 Following our buffet breakfast, we will travel north to the village of Brienz, where we will see a demonstration of the art of woodcarving. Then it's on to Lucerne, via the Bruenig Pass (3,304 ft.), a half-modern city and half-Rennaissance town, still partially surrounded by the old stone walls with several watch towers. A short city tour will include the Lion Monument, the masterful stone sculpture in honor of the heroic Swiss Guard of Louis XVI, the Old Town with its quaint streets and squares, the world-famous wooden Kapellbruecl (Chapel Bridge), dating from 1333 and rebuilt after the fire of 1993, the splendid Jesuit Church, and the 17th century Town Hall. We will then continue to Zurich where we spend the last few nights of our tour. Dinner and overnight in Zurich.
Day 9: Wunderbar Appenzell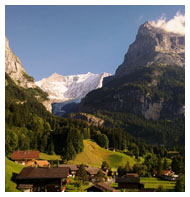 After our buffet breakfast, our day's excursion will be to the eastern part of Switzerland and the small Principality of Liechtenstein, famous for its fancy postage stamps. Leaving the hustle and bustle of the big city, we'll travel through the rolling countryside of the Canton (State) of Appenzell which is dotted with fruit trees, hay barns, farms, and the Brown Swiss cows with their bells. This is a region where traditional arts and crafts, local costumes, and ancient traditions are still alive. You'll have time to explore the quaint village of Appenzell, (same name as the Canton,) with its flower-bedecked houses, gaily decorated eaves, and medieval signs hanging above shops along rustic streets. You may want to purchase hand-crafted items decorated with folk art paintings. A stop at a farm will be made in rural Appenzell for you to see the creation of hand-carved wooden items typical of this area, including the Appenzell boedeli (wooden milk pails). You'll also have the opportunity to purchase these items. Then it's on to Liechtenstein for a stop in its tiny capital of Vaduz, situated below the castle of Crown Prince Hans Adam II. We re-enter Switzerland and continue to Maienfeld, better known as Heidiland, for a photo stop at the Heidi fountain. After a full day spent in the picturesque countryside of eastern Switzerland, we will return to Zurich, via the Walensee and Lake Zurich. Dinner and overnight in Zurich.
Day 10: Home
We enjoy our final buffet breakfast this morning. After spending these ten wonderful days touring the beautiful Alpine country of Switzerland, we must say "auf Wiedersehen" and return home. This morning, we will be transferred to the Zurich-Kloten Airport for our return flight back to the States.