New England CHRISTIAN HERITAGE TOUR

Join Community Baptist Church of Greer, SC on a:
10 Day Tour | October 7–16, 2019
Reservation Form (PDF)
Online Reservation
Insurance Info
Click on the tabs for more information
Price Per person based on a minimum of 20 passengers
Date
Price
Single
Supplement
October 7–16, 2019
$1,635*
$548*
*Land Only. Discount of $100 is available for Pastors only.
Included
Albany Airport pick up on October 7 (4pm), Albany Airport drop off on October 16 (4pm), A modern motor coach and driver, accommodations each night at clean 2-3 star moderate motels with breakfasts, suppers at local restaurants, entrance into all scheduled venues, and local guide expenses.
Not Included
Gratuities for coach driver and local guides, lunches, excursions not listed as part of tour, and air fare. You may arrange for your own flight or contact Pilgrim Tours for booking.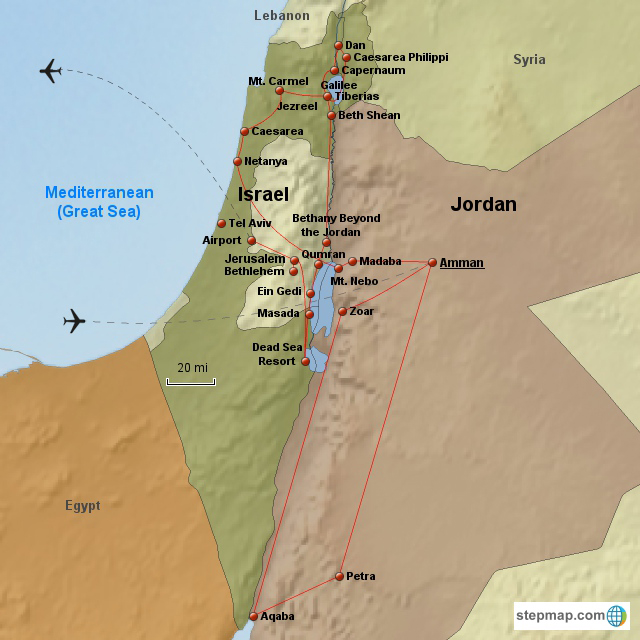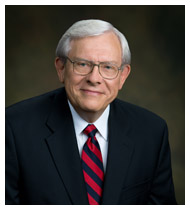 See some of the most unusual and fascinating sites in America on this ten day tour of New England. You will be inspired by the awesome beauty of the colorful Berkshire Hills of Massachusetts and the picturesque coasts of Rhode Island as we travel to important places representing major epochs of our Christian heritage: Puritanism, the Great Awakening, the American Revolution, the beginning of the American missions movement, and the Pilgrim adventure at Plymouth. These, coupled with visits to famous colonial churches, schools, and historic memorials will provide a most rewarding experience of how significant places and people played a major role in laying the foundations of Christianity in America and abroad. Friendly and knowledgeable guides will provide interesting insights during your exciting journey.

Your guide for the New England tour will be Gerald Priest, Ph.D. Dr. Priest is retired professor of historical theology at Detroit Baptist Theological Seminary. He brings a wide range of knowledge and experience to this tour, having taught courses in Church history, American Christianity, and Baptist history for over forty years in various colleges and seminaries around the world. He has hosted church history tours in Great Britain and the Netherlands. His narrative on New England sites will be complemented by various local guides and residents.
Itinerary subject to change while touring for the best interest of the group.
Day 1 (Mon) Arrival
Arrive in Albany International Airport, NY. You will enjoy supper, a brief orientation of the tour, and a relaxing night at a nearby motel.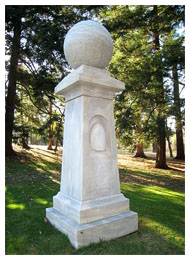 Day 2 (Tue) Hancock Shaker Village, Willianstown
This morning you will go on a guided tour of what was once a pacifist Shaker community, Hancock Village. We will then journey to Williamstown, MA, the home of Williams College and the famous Haystack Memorial, which marks the beginning of American foreign missions. Here in 1806 five college students devoted themselves to the cause of spreading the gospel overseas. Supper and overnight near Williamstown.
Day 3 (Wed) Northfield, Phillips Academy, Andover
In the morning you will visit Northfield and Mt. Herman where the famous evangelist D. L. Moody conducted Bible conferences and founded two schools. You will see his grave site, memorabilia room, the place where the Student Volunteer Movement started, and the church where C. I. Scofield was pastor. In the afternoon you will stop at Andover, site of prestigious Phillips Academy where both presidents Bush went to school, and that once housed the facilities of Andover Seminary, first post-graduate school in the country. Andover is where many of the Haystack Prayer Meeting students went to school and were joined by Adoniram Judson. Nearby is Missionary Rock, the place where they continued to pray for a foreign mission agency. Supper and overnight in Andover.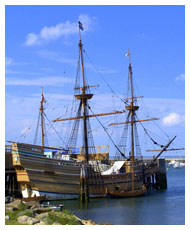 Day 4 (Thu) Judson & Whitefield History, Salem
After breakfast, you will travel to places associated with missionary couple Adoniram and Ann Hasseltine Judson—her family home in Bradford and Bradford Academy. We will also visit First Baptist Church of Haverhill, where Baptist pioneer and patriot Hezekiah Smith was pastor for forty years. In the afternoon you will pay a visit to Old South Church in Newburyport, burial place of the "Great Awakener" George Whitefield. Then you will head to Salem and see Tabernacle Church, where Judson and his friends were commissioned as foreign missionaries, and note the location of the first church at Salem where Roger Williams was pastor. Supper and overnight near Salem.
Day 5 (Fri) Boston Freedom Trail
Today you celebrate American patriotism with a leisurely guided tour of Boston on the famous Freedom Trail. This is where our American heritage comes alive with visits to the U.S.S. Constitution, Paul Revere's home, famous churches—Old North, Old South, Park Avenue, Tremont Temple—and much more. Time permitting, you will take an excursion to nearby Harvard University, the oldest college in America. Free time could include a film at Simon's Imax Theater or the nearby Aquarium at Boston Harbor. Supper and overnight near Plymouth.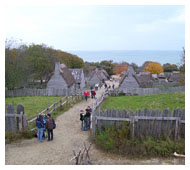 Day 6 (Sat) Plymouth Plantaion
You go back in time four hundred years to the rustic Pilgrim village of Plymouth and imagine the long hazardous journey from England aboard the Mayflower II. There are numerous monuments celebrating the godly heroes of this early settlement. Supper and overnight near Plymouth.
Day 7 (Sun) North Middleboro, Providence
From your Plymouth motel you will travel to North Middleboro, MA to attend morning services at First Baptist Church, founded by Isaac Backus, champion of religious liberty. The second half of the day will be spent observing many "firsts" of your Christian heritage around Providence, RI, the colony founded by Roger Williams, Father of American Baptists. You will visit the First Baptist Church of America and the first Baptist College in America, Brown University. In its library is a copy of the first Bible printed in America, John Eliot's Algonquin translation. Time permitting, you will travel a few miles from Providence to the Baptist church at Warren, pastorate of James Manning, first president of Rhode Island College (later Brown University) and headquarters of the oldest Regular Baptist Association in New England. Supper and overnight near Newport.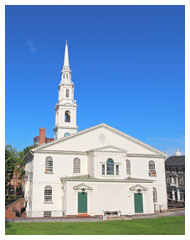 Day 8 (Mon) Newport Mansions
Your entire day will be occupied with the charming coastal town of Newport. Here John Clarke founded the second Baptist church in America around 1641. You will visit memorials connected to his life and ministry. Walking along the stunningly beautiful coast will highlight a day of touring three Newport "cottages," mansions of the rich and famous. Free time will be spent at your leisure. Supper and overnight near Newport.
Day 9 (Tue) Northampton, Jonathan Edwards
After a hearty breakfast, you will make the trek west toward Northampton, MA. This is where America's most significant revival took place beginning in 1734 under the preaching of America's most prominent pastor/theologian, Jonathan Edwards. You will be inspired by the many historical monuments that pay tribute not only to Edwards, but to the devoted missionary to the Indians, David Brainerd, and Edwards's grandfather, Solomon Stoddard. In the afternoon you will make your way to Stockbridge to visit the Mission House where John Sergeant and Jonathan Edwards ministered to the Housatonic Indians and see artifacts connected to Edwards's famous literary work. Supper and overnight in Stockbridge.
Day 10 (Wed) Norman Rockwell Museum
After a morning visit to the Norman Rockwell Museum in Stockbridge, you will conclude your tour with a return to Albany International Airport, where you will embark on the homeward flight with fond memories of your Christian heritage. On your own for supper.