Switzerland & Germany Christian Heritage 8-Day Tour
Request a Quote
Click on the tabs for more information
Price Per person double occupancy
Dates
Request a quote or call 800-322-0788 for more information.
Click here for "Frequently Asked Questions"
Price Includes: Very nice 3-3 1/2 star hotels, breakfast daily, 4 dinners, modern transportation, sightseeing as listed.
Not Included: Airfare, fuel charges, air taxes, travel/cancellation insurance, lunches, 2 dinners, minimum gratuities ($11 per person per touring day will be added to final invoice).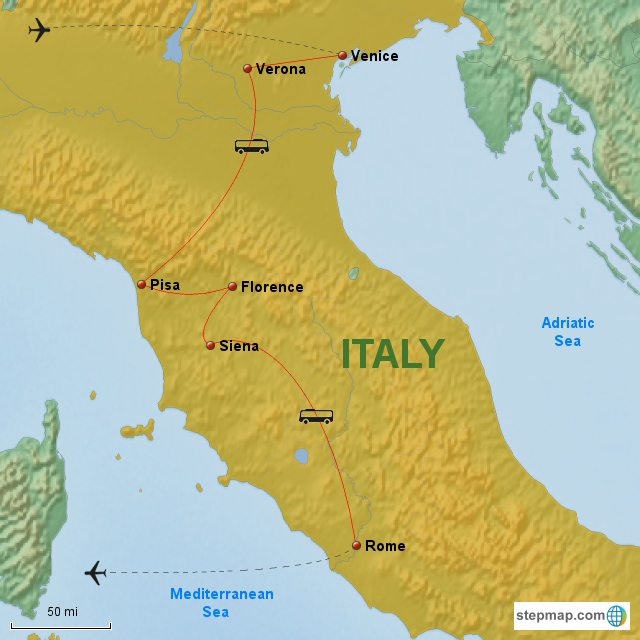 From a Priest to a Protestant
Tour sights are colorful with historic charm that cannot be found anywhere else. A large portion of our understanding of scripture was formed in this picturesque setting. Be challenged by the faith and courage of our church fathers on this wonderful tour vacation.
Day 1: Depart USA
Overnight flight to Europe.
Day 2: Calvin's Geneva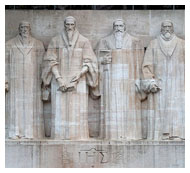 We arrive in Switzerland, the city known to Protestants as the "Town of Calvin" - Geneva. We begin sightseeing at St. Peter's Cathedral, where John Calvin taught the doctrine that made him famous throughout the Protestant faith. Other Reformation sites of interest include Calvin's Academy, the Reformation Monument and the Reformation Museum. We'll also take a walk by the Flower Clock and Gardens. The remainder of the day you are free to explore at your leisure. We overnight in Geneva. (B, D)
Day 3: Geneva, Chillon Castle, Berne, Interlaken
This morning, we follow beautiful Lake Geneva eastward to the much photographed Chillon Castle, the 12th-century water fortress near Montreaux. Our next stop is in Berne, Switzerland's capital. Here you will find a wonderfully preserved Medieval town and one of the earliest cantons to embrace the Protestant Reformation due mainly to the influence of Zwingli. Sightseeing with a local expert starts at the popular Bear Pit and then focuses on the monumental Federal Palace and the beautifully preserved medieval Old Town. Witness the hourly parade of painted figures at the Clock Tower and take your pictures of ornate, flower-adorned fountains. We continue our tour to the charming mountainside community of Interlaken for dinner and overnight. (B)
Day 4: Grindelwald, Lucerne, Zurich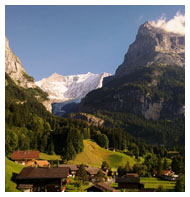 This morning we have a visit to the village of Grindelwald, also known as the "Glacier Village." Weather permitting, you may choose an optional travel up and up via cog railway to the spectacular peak of the Jungfraujoch. The view from 11.000 feet will take your breath away. Please note: The cost of the Mountain Excursion is not included in the price because this tour is based on weather conditions. The cost for the cog railway is $185 per person currently. If the weather does not allow this tour we depart for Lucerne and enjoy a tour of this charming city to see the impressive city walls, the famous covered wooden bridge and Thorwaldsen's masterful Lion Monument. Our lodging this evening will be in the Zurich area. (B, D)
Day 5: Zurich, Strasbourg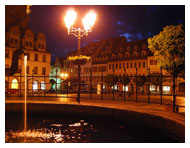 This morning we tour Zurich, the most prominent Swiss city. This is Ulrich Zwingli's city. It was here in the Old City that Felix Manz was martyred in the Limmat River. We'll visit the Grossmunster Church and its statue of Ulrich Zwingli, one of the most important Reformers. Following free time for lunch, coffee and chocolates, we will travel on to Constance, made famous by reformer John Hus, and then into the picturesque Black Forest region of Germany. Dinner and lodging this evening will be in Strasbourg, France. (B, D)
Day 6: Strasbourg, Rhine Cruise, Mannheim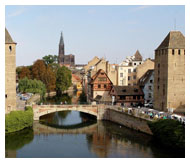 Enjoy a tour of Strasbourg, referred to as the "City of Hope" and "Refuge of the Righteous" by the Anabaptists. This is where John Calvin wrote his famous books on systematic theology and where Martin Bucer, another Reformation leader, helped bring in the Reformation. We will have a stroll around the city centre to view the Cathedral of Strasbourg, St. Thomas's Church, and charming "La Petite France" quarter. From here, we travel northward to the Rhine River and relax on a delightful and picturesque cruise from St. Goarshausen, past magnificent castles and the famous Loreley Rock to charming Rudesheim. Our lodging next two evenings will be in nearby Mannhein, Germany. (B)
Day 7: Arrive Frankfurt, Worms, Mannheim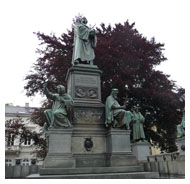 Arrive in Frankfurt this morning and begin sightseeing in nearby Worms. It was here, during the Imperial Diet in 1521, that Martin Luther challenged the entire Roman Catholic establishment by his refusal to recant the great doctrines of Protestantism. It was also here that William Tyndale completed the printing of his English version of the New Testament in 1525 which he had begun in Cologne. After seeing St. Peter's Church and the symbolic Luther Memorial near the town square, we will stop in nearby Mainz for commentary and a picture of the Gutenberg Monument dedicated the German printing of the Bible. Our lodging this evening will be in Manheim. (B, D)
Day 8: Departure
We transfer to the airport early this morning for our flight home. (B)