The Reformation & Imperial Europe 17 Day Tour
(May through October)
Click on the tabs for more information
Price Per person double occupancy
Dates
Request a quote or call 800-322-0788 for more information.
Ask About Special Rates for Pastors, Christian Educators, & Custom Groups of All Sizes. No Obligation Group Quotation - Click Here
Price Includes: 15 nights lodging at 4 star hotels, breakfast and dinner daily , full time English speaking tour escort, services of air conditioned deluxe motor coach, all guides, entrances, touring and transportation as appears on itinerary, baggage handling at hotels (one piece).

Not Included: Flight departures (low cost fares available nationwide)(all lunches, tips to driver, guides, and hotel staff ($150.00 recommended), optional travel insurance (6% of tour cost).
Airport transfers are included only when airfare is purchased from Pilgrim Tours. Taxi service is available for those purchasing their airfare elsewhere.
Deposit Required: $300 per person will reserve your place. A $100 service fee will be charged for cancellation at any time in addition to our normal payment and cancellation policy.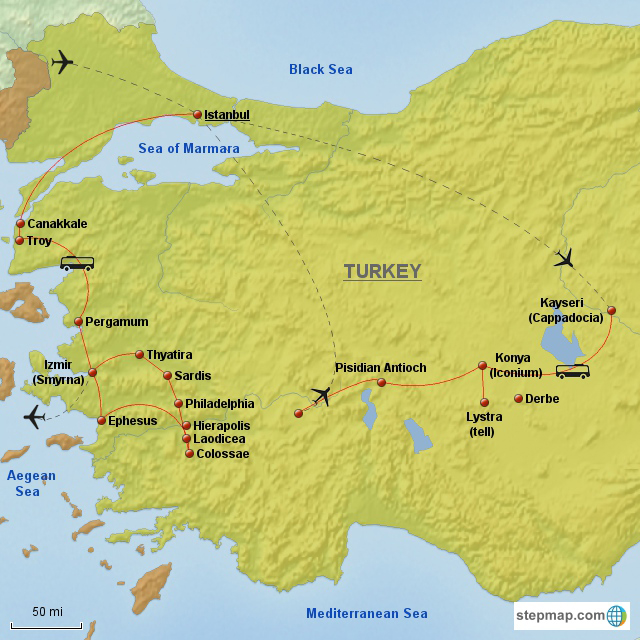 A large portion of our understanding of Scripture was formed in this picturesque setting. You will be challenged by the faith and courage of our church fathers on this wonderful tour vacation.
Day 1: Flight
Take an overnight flight from Cincinnati to Europe.
Day 2: Arrival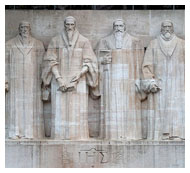 Arrive in Geneva airport where you meet the full time English speaking tour guide that will stay with you for the entire trip. Drive to Chambéry, France for half day tour of the medieval quarter, Elephants Fountain, Chateau de Chambery. Overnight in Chambéry.
Day 3: Geneva
Transfer back to Geneva and tour the sites of John Calvin. The tour will include Cathedrale St. Pierre (St. Peter's Cathedral), where Calvin taught for many years. Next door is the International Museum of the Reformation, celebrating Bible translation and the Reformation story. After seeing Calvin's Auditorium and Calvin College, we will go on to the impressive Reformation Monument with four 5-metre statues of four Reformation leaders: Beza, Calvin, Farel and Knox. Overnight in Geneva area.
Day 4: Zurich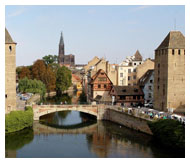 Drive to Zurich for a tour of the sites of Huldrych Zwingli. We'll tour Zwingli's church, the Grossmünster and see the Zwingli Statue. We'll have a stroll through the Swiss National Museum, which has some interesting displays and art from the Swiss Reformation. Overnight in Zurich area.
Day 5: Strasbourg
We will drive to Strasbourg, France this morning. Strasbourg is also referred to as the "City of Hope" or "Refuge of the Righteous" by the Anabaptists. Martin Bucer was a Reformation leader here and warmly welcomed John Calvin, who spent several years pastoring the French church and writing his famous books on systematic theology. Our tour will include the Cathedral of Strasbourg with its amazing Astronomical Clock, St. Thomas's Church, the Statue of the Reformers in the University. Dinner tonight at a local restaurant. Overnight in Strasbourg.
Day 6: Worms - Mainz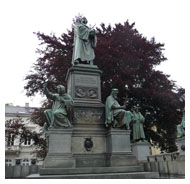 It was in Worms, during the Imperial Diet in 1521, that Martin Luther challenged the entire Roman Catholic establishment by his refusal to recant the great doctrines of Protestantism. It was also here that William Tyndale completed the printing of his English version of the New Testament in 1525 which he had begun in Cologne. After seeing St. Peter's Church and the symbolic Luther Memorial near the town square, we will stop in nearby Mainz for a guided tour of Gutenberg Museum and Monument dedicated the German printing of the Bible and a visit to the Stephanskirche. Overnight in Mainz.
Day 7: Eisenach - Erfurt
Luther was hidden in Wartburg Castle, just outside Eisenach. Luther put the time to good use and translated the New Testament into German in just 11 weeks. In the town of Eisenach, we'll see the splendid Martin Luther Statue. Luther began his university studies in Erfurt in 1501 and was an exemplary student. Although he was planning to become a lawyer, an event on July 2, 1505, changed everything. He was caught in a violent thunderstorm after returning from visiting his parents and in his terror swore, "Help me, St. Anne. I will become a monk." He became an Augustinian monk on July 17, 1505 and we'll tour the Monastery and see a cell furnished to look as it would have done when he lived there. We will also tour the impressive St. Mary's Cathedral, where he was ordained. Overnight in Erfurt.
Day 8: Eisleben – Wittenberg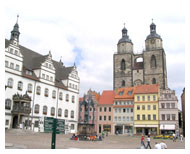 We visit Eisleben which is noted among the most significant in Luther's history; he was born here in 1483, died here in 1546 and old manuscripts indicate that he felt a special affinity to Eisleben. We will see the house of his birth and death, St. Andrews Church where he preached his last sermon and the Luther Monument. We continue on the Reformation Trail today with a visit to Wittenberg where Martin Luther lived and taught for 36 years. You will see the Castle Church door area where Luther posted his 95 Theses, giving birth to the Reformation. We see the university where Luther taught and the Luther House which is the greatest museum of Reformation History in the world with a detailed history display of his life and accomplishments, historical documents and an outstanding collection of period paintings of his life and family members. Overnight in Wittenberg.
Day 9: Berlin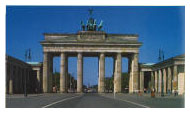 We enjoy a inspirational guided tour of this fascinating city including the Berlin Wall, Checkpoint Charlie, the Brandenburg Gate and Kaiser Wilhelm Memorial Church. The highlight today will be a visit to the fabulous Pergamon Museum. One of the most popular attractions in Berlin, the Pergamon Museum is world famous for its archaeological holdings. The monumental highlights are truly breathtaking to behold, including the Ishtar Gate of Babylon from 6th century BC and the 2nd century BC Pergamon Altar. Also notable in this collection is the façade of the throne hall of King Nebuchadnezzar with artifacts from the earliest history of the written word, and an excellent collection of Islamic Art. Overnight in Berlin.
Day 10: Prague
Upon arriving in Prague we will have a tour with a local guide where we will visit the Castle, which is a complex of palaces, courtyards, streets and churches including St. Vitus Cathedral, which took 600 years to complete. We will then take a stroll across Charles Bridge, past the famous statues. Following our dinner we enjoy an evening Vltava River Cruise displaying the famous sights along Prague's river front. Overnight in Prague.
Day 11: Budapest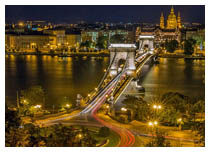 Drive to Budapest with the rest of the day free to explore on your own. Overnight in Budapest.
Day 12: Budapest – Vienna
Situated on the opposite banks of the Danube River, the former cities of Buda and Pest are linked by a series of graceful bridges. Our morning sightseeing tour with a local guide includes visit to Castle Hill area with outside views of the Royal Palace, then the Fisherman's Bastion, a Medieval Castle whose walls were guarded by the guild of fishermen with a remarkable view of the Danube and colorful city. In the afternoon we make our way west entering Austria to the Musical Capital of Vienna. Upon our arrival in Vienna we are transported into the heart of the Hofburg Dynasty.
Day 13: Vienna
This morning following breakfast we visit one of Europe's most renowned cathedrals, St Stephens. We then have a panoramic city tour viewing Vienna's most famous historic sights including the Ringstrabe, with its magnificent buildings, the State Opera House, Parliament, etc. We then visit Hofburg Palace, residence of the Hapsburgs and home of the famous Spanish Riding School. The highlight of touring today will be a visit to Schöenbrunn Palace and the royal apartments. Tonight we enjoy dinner at a local restaurant in the Grinzing district. Overnight in Vienna at a city center hotel.
Day 14: Vienna
Sunday morning worship in Vienna and afternoon free. Overnight in Vienna.
Day 15: Salzburg
A local guide joins us in Salzburg and will share history and the beautiful scenery as we visit the Mirabell Gardens, the Fortress (Hohensalzburg), the Mozart place of birth, shops and many other wonderful sights. Overnight in Salzburg.
Day 16: Munich
Drive to Munich and tour of the Marienplatz with the new city hall and its Glockenspiel in the tower and the Marien column erected in 1638 to celebrate the end of Swedish occupation. Continue to the Odeonsplatz to see another important large city square. Here you will see the Theatine Church and the Fedherrnhalle. Dinner will be at the world famous Horbrauhaus tonight. Overnight in Munich.
Day 17: Home
Take a flight home from Munich today.