Germany, Austria & Switzerland 9 Day Tour
April through October
Click on the tabs for more information
Price Per person double occupancy
Dates
Request a quote or call 800-322-0788 for more information.
Price Includes: Round trip air from your area, 7 nights accommodations in first-class hotels, breakfast and dinner daily, baggage handling.

Not Included: Gratuities to driver, escort and step-on guides, travel insurance
Airport transfers are included only when airfare is purchased from Pilgrim Tours. Taxi service is available for those purchasing their airfare elsewhere.
Deposit Required: $300 per person will reserve your place. A $100 service fee will be charged for cancellation at any time in addition to our normal payment and cancellation policy.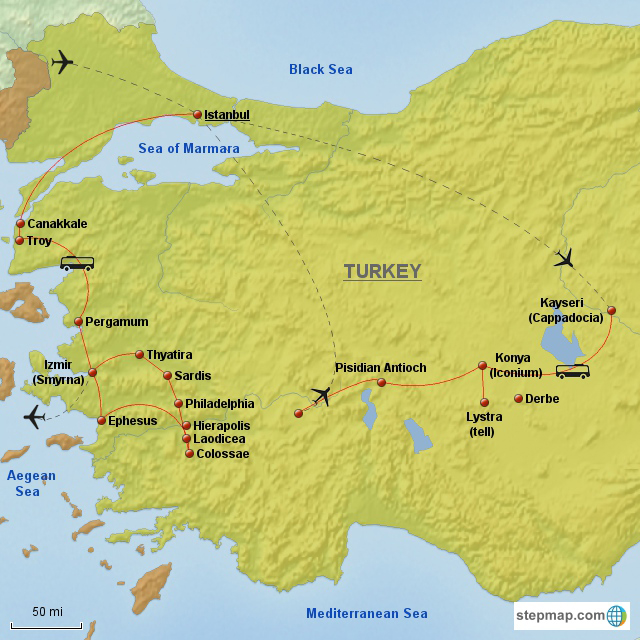 Day 1: Departure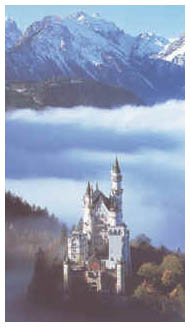 Enjoy your overnight flight to Munich with dinner en route.
Day 2: Arrive Munich
Upon arrival you may relax in your hotel and sightsee on your own. Each day you will travel to a different area and return to your main hotel for the evening. Dinner is at the hotel.
Day 3: Munich - Dachau
Enjoy a fascinating city tour that will highlight Marienplatz which lies at the heart of the Altstadt in the city centre. This lively, attractive square houses the Mariensaule (Mary Column) which was built in 1638 to celebrate the departure of Swedish forces. The Gothic new town hall - Neue Rathaus - with its famous Glockenspiel is also in Marienplatz as is the Alte Pinakothek on Barer Strasse which houses works by the major European masters of the 14th to 18th centuries. You continue on to Dachau, an otherwise-charming village established in the 12th century, the centre of the Dachauer land, a region north of Munich. Until the Nazis came to power in the early 30's, Dachau had been popular with artists and writers. In 1933 the concentration camp was built for which Dachau nowadays is known. Now the former concentration camp is a memorial to keep the memory of the most cruel crime in history alive. You return to your hotel for dinner.
Day 4: Rothenburg, Romantic Road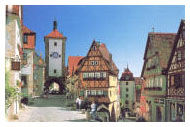 Rothenburg is a favorite destination on the beautiful "Romantic Road". Its walls, towers, cobbled streets and 16th-century half-timbered houses are the most photographed in Germany. Rothenburg is preserved much as it was for hundreds of years. One highlight is the famous altar by wood-carver Tilmann Riemenschneider. After the tour, choose a café for a bit of relaxation, or go to the lively market square to see the Glockenspiel performance. You return to your hotel for dinner.
Day 5: Charming Bavaria
Continuing further south today, we stop at Oberammergau, site of the famous Passion Play and magnificently painted houses, on your way to the Rococo-style Chapel in the Meadow and Ludwig II's most luxurious former residence, the Neuschwanstein Castle. This afternoon's adventure takes us to the little hamlet of Eibsee where we climb into a modern cable car that will take us to the summit of the tallest mountain in Germany, the Zugspitze. Here it snows year round, so you will need a sweater, but the panoramic view will warm your heart. It is absolutely spectacular! You return to your hotel for dinner.
Day 6: Innsbruck, Austria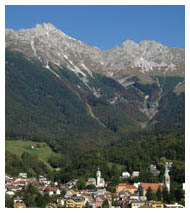 Your local guide provides a tour highlighting the city's rich history and culture, including the Goldene Dachl (Golden Roof), which is composed of 2,600 gilded tiles. One stands with awe in front of the Schwarze Mander (Black Men), 28 black larger than life bronze statues surrounding Emperor Maximilian's cenotaph at the Court Church (Hofkirche). The Gothic Imperial Court Palace with its Giant's Hall, Court Chapel and exhibition rooms is yet another example of the opulence of this imperial city. You return to your hotel for dinner.
Day 7: Appenzell, Switzerland
The main street of Appenzell is car-free Hauptgasse, running from a bridge over the River Sitter at the entrance of the village to the wide, open Landsgemeindeplatz. Admire the intricately painted old wooden houses with their rows of small, closely packed windows. Hand-embroidery flourished into the first half of the twentieth century, and is still carried on by a few specialists here and there. The Appenzell Museum houses a collection of interesting examples of local carpentry and crafts, as well as hand-embroidery, religious art, and militaria from Claux Castle, the ruins of which are visible on a nearby hilltop. A few steps to the east of the museum is the Church of St Mauritius, much more ornate than you would expect for a relatively small country village. You return to your hotel for dinner.
Day 8: Salzburg - Berchtesgaden, Germany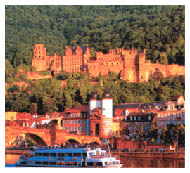 Rendezvous with the fascinating City of Mozart as you admire the countless architectural and art-historical highlights of the exquisite baroque city of Salzburg. Your guide will show you the enchanting pedestrian area of the old town with its fascinating sights such as Horsepond, Festival Houses, Toscanini Courtyard, Monastery of St. Peter Abbey and Benedictine monastery, (founded around 700 by St. Rupert), Cemetery and Catacombs of St. Peter, and Mozart's Birthplace. Keep an eye out for the famous locations used in the movie, the "Sound of Music." We also visit Berchtesgaden, Bavaria's kings chose this land at the foot of Mount Watzmann as their summer residence. Immersed in centuries of history, Berchtesgaden is surrounded by majestic mountains atop one of which is the "Eagle's Nest". Deep below ground the visitor is transported into the fairy tale world of the salt mines. Perched on a hillside is the famous 1pilgrimage church of Maria Gern, a Baroque jewel set in an exquisite alpine jewel box.
Day 9: Depart for USA
With a morning flight, arrival back in our home town is scheduled for mid-afternoon.