Scotland & England Reformation Tour 10 Day Tour
Click on the tabs for more information
Price Per person double occupancy
Dates
Request a quote or call 800-322-0788 for more information.
Price Includes: All motor coach and land transportation, sightseeing, admissions, services of tour director and driver, lodging, meals as specified in tour itinerary, taxes, gratuities to bellhops and waiters at included meals.
Not Included: Cost of obtaining passports or visas, laundry, meals, beverages or sightseeing not included in the itinerary, travel insurance, gratuity to guide, driver, communication charges, & excess baggage fees. Port charges and gratuities to crew are not included on cruises.
Deposit Required: $300 per person will reserve your place. A $100 service fee will be charged for cancellation at any time in addition to our normal payment and cancellation policy.
Day 1: Departure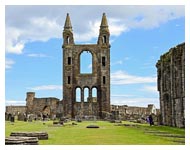 Today we depart on an amazing opportunity to visit the historic centers of the Scottish and English Reformation. We depart and board our flight to Edinburgh, Scotland. Enjoy your flight and get some rest before your arrival tomorrow.
Day 2: Arrival Edinburgh, St. Andrews, Stirling Castle
Upon your early arrival in Edinburgh your tour guide will meet you before our transfer to St. Andrews. It is St. Andrews Royal and Ancient Golf Club, founded in 1754, that has given us the rules of golfing. Stroll through the town, walk along the North Sea jetties that border the manicured fairways and visit the ruins of the cathedral, destroyed during the Reformation. This afternoon we enjoy a tour of Stirling Castle. Stirling is one of the largest and most important castles, both historically and architecturally, in Scotland. The castle sits atop Castle Hill, an intrusive crag, which forms part of the Stirling Sill geological formation. It is surrounded on three sides by steep cliffs, giving it a strong defensive position. Its strategic location, guarding what was, until the 1890s, the farthest downstream crossing of the River Forth, has made it an important fortification from the earliest times. Several Scottish Kings and Queens have been crowned at Stirling, including Mary, Queen of Scots, in 1542. There have been at least eight sieges of Stirling Castle, including several during the Wars of Scottish Independence, with the last being in 1746, when Bonnie Prince Charlie unsuccessfully tried to take the castle. We return to Edinburgh for our dinner and evening stay.
Day 3: Edinburgh Castle, St. Giles Cathedral, John Knox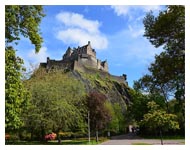 We begin our day in Edinburgh with a city tour that includes the historic sites of Edinburgh Castle, the Queen's Holyrood Palace and points out the Royal Mile. We visit the 15th century house where John Knox, leader of the Scottish Reformation and founder of the Presbyterian Church, lived for a short time before he died. Today it is a museum that holds an exhibition about his life. We also visit St. Giles Cathedral to which Knox was appointed minister of the church and listen to the guides testimony of Knox's great personal sacrifice and the contribution of his powerful sermons. After this touring we will be transferred to York for our dinner and evening stay.
Day 4: York, Epworth, Lincoln
We begin our day in York with a city tour and behold its magnificent architecture. Visit the crumbling Clifford's Tower, the only remains of York Castle, and behold one of the most picturesque streets in York, which once served as butcher's row. The largest medieval cathedral in northern Europe, York Minster, is the city's crowning glory. After our morning in York we depart for Epworth, the birthplace of John and Charles Wesley and location for the World Methodist Council. Our journey takes us on to Gainsborough and the Old Hall. In the 16th century it was the meeting place of the early Pilgrim Fathers and John Wesley preached their several times. After our day of travel we will transfer to our hotel in Lincoln.
Day 5: Bedford, Bedford Jail, John Bunyan Meeting House and Museum, Cambridge, University of Cambridge, King's College Chapel, Round Church Visitor Centre, River Cam Tour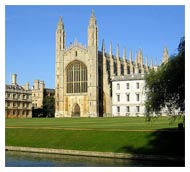 After breakfast we will depart for Bedford, the location which John Bunyan wrote his famous allegorical masterpiece, The Pilgrim's Progress, during his time in the Bedford Jail. Upon our arrival in Bedford, we will pass where the Bedford Jail was once located and then be transferred to the John Bunyan Meeting House and Museum. In the afternoon we will travel to Cambridge and visit the renowned University of Cambridge. With Protestant influences beginning in the early 16th century, the university was influential in the lives of Thomas Cranmer, Hugh Latimer, and Nicholas Ridley. We will finish the day with visits to the King's College Chapel, The Round Church Visitor Centre, and a tour down the The River Cam. Our dinner and lodging will be in Bedford for the evening.
Day 6: Oxford City Tour, University of Oxford, Christ Church College, University Church of St. Mary the Virgin, Magdalen College, The Eagle and Child, Lamb & Flag
Upon our departure from Bedford we transferred for a city tour of Oxford, the home to the University of Oxford, one of the world's most renowned universities. With lecturers and students such as John Wycliffe, John Foxe, William Tyndale, John Wesley, Charles Wesley, and George Whitefield, the University of Oxford has long been a center for advanced academic influence and achievement and will be a fascinating visit on our city tour. Our tour of the city will also include a visit to Christ Church College, University Church of St. Mary the Virgin, Magdalen College, The Eagle and Child, and the Lamb & Flag. After a full day of touring we will be transferred to our Oxford hotel for dinner and evening stay.
Day 7: Bristol, Whitefield Tabernacle, The New Room, Stonehenge, Salisbury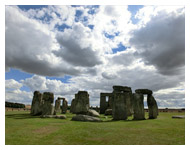 We depart Oxford and make our way east to Bristol, the city where John Wesley taught and preached for many years. We begin our touring with a visit to Whitefield Tabernacle in Kingswood where George Whitefield preached to coal miners outside. Next we will visit John Wesley's Chapel "the New Room" and hear of his ministry before our transfer to another wondrous sight, the Neolithic monument of Stonehenge which dates to around 2800 BC. Our final stop for the day is in Salisbury for a visit to the famous cathedral. The builders of the gothic church claimed it to be "so great a church to the glory of God that those who come after us will think us mad even to have attempted it." After a full day of touring we will be transferred for our overnight stay in Salisbury.
Day 8: London, Westminster Abbey, Palace of Westminster, Big Ben, Tower Bridge, Windsor Castle, St. Paul's Cathedral, Harrods, Changing of the Guards at Buckingham Palace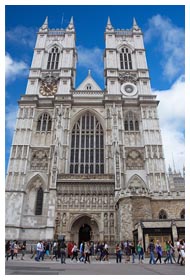 Following breakfast we will travel to London, the capitol of the United Kingdom. Upon arrival in London you will be taken on a tour of England's largest city to see its many magnificent sights. Your tour will include visits to Westminster Abbey, Palace of Westminster, Big Ben, Tower Bridge, Windsor Castle, St. Paul's Cathedral, Harrods, and the changing of the guards at Buckingham Palace. After a full day of sightseeing and history, you will transfer to your London hotel for dinner and evening stay.
Day 9: Hampton Court Palace, Smithfield Market, Bunhill Fields, Wesley Chapel, Southwark Cathedral
During our second day in London we will visit many historical religious sites. We begin our day with a visit to Hampton Court Palace where King James met with English Puritans in the Hampton Court Conference. Our touring will continue on with a visit to Smithfield Market where many Protestants were put to death by the English monarchy. We then will visit Bunhill Fields, Wesley's Chapel, and Southwark Cathedral. The rest of the day is free for leisure and sightseeing.
Day 10: Return Home
Return home with the memories of your trip and challenged by the sacrifices made during the Scottish and English Reformations.