Best of Tunisia and Malta
11 Day Package
Available Year Round For Groups of 15 or more.
Click on the tabs for more information
Price Per person double occupancy
Dates
Request a quote or call 800-322-0788 for more information.
Price Includes: Air fare, first class lodging, breakfast & dinner daily, admissions, sightseeing, tour guide, hotel baggage handling.
Not Included: Air taxes, gratuities to guide & driver.
Deposit Required: $300 per person will reserve your place. A $100 service fee will be charged for cancellation at any time in addition to our normal payment and cancellation policy.
Day 1: Depart USA
We begin our adventure to Tunisia and Malta with an overnight flight to Tunis, Tunisia. Sun, sea, and sand are what draw most people to Tunisia: Its long Mediterranean coast is lined with beaches and resorts. Venturing into the interior, you'll find the country has more to offer: Islamic architecture in medieval walled cities, Roman ruins, unusual underground dwellings, dramatic sand dunes and lush palm-tree-filled oases.
Day 2: Arrive in Tunis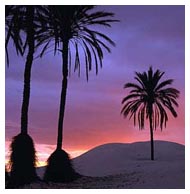 Upon our arrival in Tunis a Pilgrim Tours escort will meet our group and assist with a private transfer for an orientation tour of Tunis en route to our hotel. Upon our arrival and check in we will have the remainder of the day free for our leisure before we meet as a group for a special welcome dinner.
Day 3: Tunis Touring
We begin our first full day in Tunisia with a full day tour of Tunis. Our tour will highlight the cultural and everyday life of a Tunisian. We will take time to tour the Mdina, the old city, for time to view the beautiful mosques and outstanding architecture. After lunch we will have free time to visit the colorful Souk or marketplace where we have the opportunity to experience the exquisite craftsmanship of Tunis artist's and discover the traditions and cultural heritage of Tunisia in the various libraries and bookstores. We may have time this evening for a discussion session with a local professor or member of the Tunisia media.
Day 4: Carthage Touring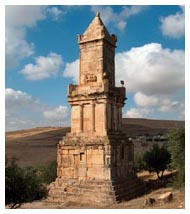 After our hot buffet breakfast we will enjoy a full day of touring exploring ancient Carthage. Who has not heard of Hannibal and this city who dared brave the might of Rome? Now the ruins of both these great empires lay open to the sun and wildflowers. We will visit the archaeological sites of Carthage and enjoy lunch at a local restaurant. After lunch we will continue to Sidi Bou Said for a time to visit this arabomauresque village and the Dar El Annabi. We will return to Tunis for our dinner and overnight at our hotel.
Day 5: Dougga Touring
After breakfast we will depart Tunis and travel to Dougga. The Roman ruins at Dougga, 105km (65mi) southwest of Tunis, rate as the most spectacular and best preserved in the country. They occupy a commanding position on the edge of the Tebersouk Mountains, overlooking the fertile wheat-growing valley of the Oued Kalled. We will take time to thoroughly visit the sites of Dougga before returning to Tunis late this afternoon.
Day 6: Sousse and Kairouan Touring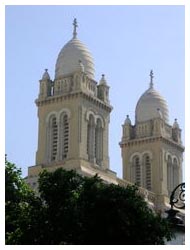 We will enjoy a full day excursion to Sousee and Kairouan today. Sousse is a nice seaside resort town offering a pretty port and one of the must see cities of Tunisia. While in Sousse we will visit the Kasbah Castle and Museum and enjoy a walking tour through the Old Town. After lunch we will continue on to Kairouan. Kairouan is the 4th most popular city for Islam Pilgrims and offers many interesting aspects relating to the culture and spiritual roots of Tunisia. While in Kairouan we will visit the Seid Sahab Mosque and enjoy a walking tour through the Old City. We will return to Tunis where we will enjoy our dinner and overnight.
Day 7: Depart for Malta, Valleta Walking Tour
We enjoy a late morning transfer to the Tunis airport for a noontime flight to Malta. Arrive early afternoon, transfer to your hotel and then enjoy an afternoon walking tour of Valletta. This guided tour through the bustling streets of Valletta will first take you to see the Barracca Gardens, from which you could admire, a great panorama of the Grand Harbor. You will then visit St. John's Co-Cathedral a place adorned in riches that date back to the times of the Knights of Malta. After this there will be a visit to the Grand Master's Palace, where you can see the staterooms. We will return to our hotel this afternoon for our dinner and overnight.
Day 8: Blue Grotto & Temples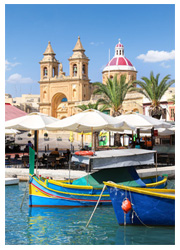 Discover the Southern part of Malta. After having visited the fishing villages of Marsaxlokk and Birzebbugia we proceed to the fabled Blue Grotto where there will be the possibility of admiring the grottoes from close by. After lunch (on your own) you will visit the famous Tarxien temples - a group of three temples, which portray the skill and artistic abilities of our forefathers. The day will come to an end when guided through the cave of Ghar Dalam, one of the first habitats of these islands.
Day 9: Mdina Medieval Walled City
Today's excursion will take you to the central part of Malta that is dominated by the ancient citadel of Mdina. On passing through the narrow streets of Mdina, the 'silent city', you shall admire the cathedral and the imposing bastions that command a magnificent view of most of the island. On leaving Mdina through the 'Greek Gate' you shall stop by at the catacombs before proceeding to the cliffs at Dingli. This afternoon we enjoy visits to the botanic gardens of San Anton and the impressive dome of Mosta's parish church are included besides the crafts center at Ta'Qali, where you shall be given time for shopping.
Day 10: Three Cities Tour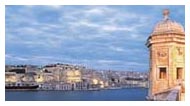 Discover the historical area known as the three cities: Vittoriosa, Cospicua, & Senglea. A drive past Cospicua will bring you to Vittoriosa where you shall walk through the various narrow streets shaded by many historic buildings and churches. From the old quay you shall take a typical harbor 'fregatina' for a tour of the famous harbor creeks. In Senglea you will be able to have a look from the beautiful 'vedette' placed in the center of the Grand Harbor.
Day 11: Depart Malta
We are transferred to the Malta airport for our return flight to the USA.