Best of Israel
Join Kona Faith Center on an:
18 Day Inspirational Tour | September 9 – 26, 2019
Reservation Form (PDF)
Online Reservation
Insurance Info
Click on the tabs for more information
Price Per person double occupancy
Date
Price
Single
Supplement
September 9 – 26, 2019
$4,807*
$1,575
*Based on a minimum of 15 passengers. Air from Los Angeles, CA included.

Reservation Due: May 31, 2019
Final Payment Due: June 28, 2019
Included
Round Trip Air from Los Angeles, CA including current air taxes, 15 nights lodging in 4 & 4.5 star hotels, Breakfast and dinner daily, Full time English speaking Israeli tour guide, Porterage (1 Bag), Tips to drivers, guides, and hotel staff, Services of long distance deluxe motorcoach as appear on itinerary, All guides, entrances and transportation as appear on itinerary
Not Included
Lunches, Optional Travel Insurance (US Residence Only)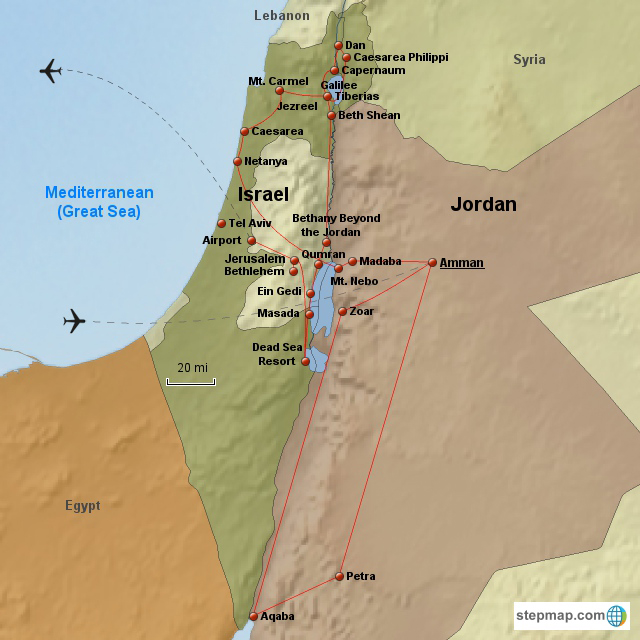 Leave Kona, Monday, September 9th for LAX, day flight, spend night in LAX. Leave LAX Tuesday the 10th on El Al and arrive on Wednesday, the 11th. Get to Ben Gurion Wednesday afternoon (11th).

• Tel Aviv 2 nights (Wednesday 11th & Thursday 12th).
• Mediterranean
• Yafo: St Peter's Church, Clock Tower, Simon the Tanner's house, Museum at Jaffa Port.
• Open Air Market for afternoon
Friday the 13th Shabbat @ Sundown
• Caesarea
• Tel Meggido
• Carmel
• Megiddo Valley
Galilee: Stay @ Kibbutz Ma'agan Friday through Wednesday Saturday 14th
• Beit Shean
• Nazareth Village
• Boat Museum
• Galilee Sunset Boat Ride
Sunday 15th
• Beatitudes Morning Devotion (Group Service)
• Church of Multiplication
• Capernaum
• Peter's Primacy
• Jordan Baptism
Monday 16th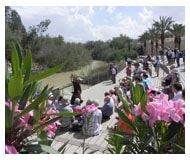 • Safed
• Bethsaida
• Tiberias drive through
• Tamar Plus on Kibbutz Kinneret
Tuesday 17th
• Hula Valley (Naot Oulet)
• Golan
• Ceaserea Philippi
• Tel Dan
• Mount Bental
Wednesday 18th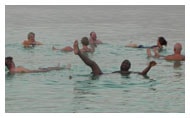 • Dead Sea
• En Gedi
• Salt Sea
Thursday 19th
• Masada
• Salt Sea
Friday 20th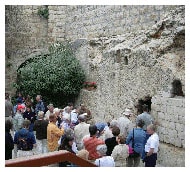 • Look at Sodom
• Qumran
• Golgotha (Garden Tomb with Communion)
Saturday 21st
• Christ Church
• Mount of Olives
• Gethsemane
Sunday 22nd
• Holocaust Museum
• Israel Museum
• Dead Sea Scrolls
• Today we visit the German Colony in Jerusalem and the home of a famous Watercolorist in Israel
Monday 23rd
OLD CITY:
• Western Wall Tunnel
o Via Delarosa
o Holy Seplacure
o Upper Room
• St. Anne's Church
• Kotel
o To Cardo Shops
Tuesday 24th
• Temple Mount
• Davidson Center, Southwestern Corner outer Wall, Southern Steps of the Ascent
• Hezekiah Water Tunnel
• Pool of Siloam
Wednesday 25th
• Joseph's Storehouse
• Makhane Y'Huda open air market
• Ben Y'Huda Street
Ben Gurion to Home (Arrive Thursday, 9/26/19)
Itinerary subject to change while touring for the best interest of the group.