Best of Israel
Join Canby Foursquare on a:
12 Day Tour | May 3 – 14, 2021
Reservation Form (PDF)
Online Reservation
Insurance Info
Click on the tabs for more information
Price Per person double occupancy
Date
Price
Single
Supplement
May 3 – 14, 2021
$3,999*
$1,235
*Includes roundtrip airfare from Portland, OR.

Reservation Due: January 25, 2021
Final Payment Due: February 22, 2021
Included
Flights from Portland, OR including current air taxes, 10 nights lodging in 4 & 5 star hotels, Breakfast and Dinner Daily (Buffet Style), 7 Lunches, Full time English speaking Israeli tour guide, Porterage at Hotel (1 Bag), Whisper Headphone Systems (Distributed Upon Arrival), Tips to drivers, guides, and hotel staff, Services of long distance deluxe motorcoach as appear on itinerary, 1 Group Airport Arrival Transfer / 1 Group Airport Departure Transfer, All guides, entrances and transportation as appear on itinerary
Not Included
Lunches (Not referenced on itinerary), Additional Private Transfers on Arrival & Departure ($60.00 per person, per transfer), Optional Travel Insurance (US Residence Only)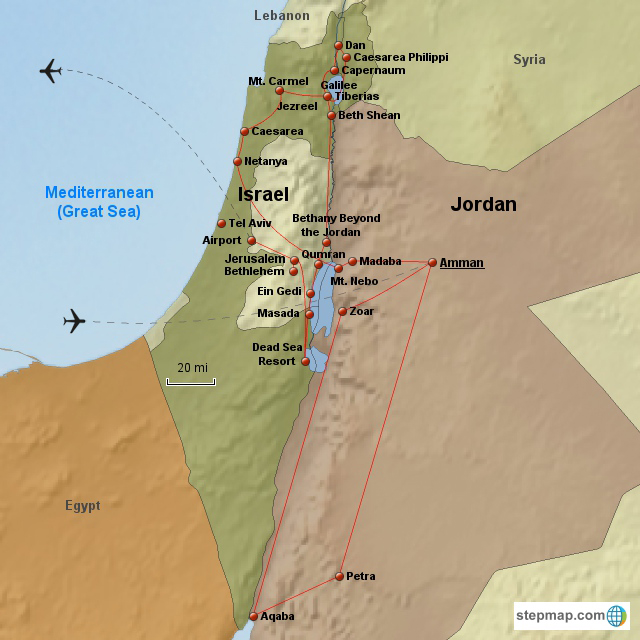 Day #1 (Monday, May 3, 2021)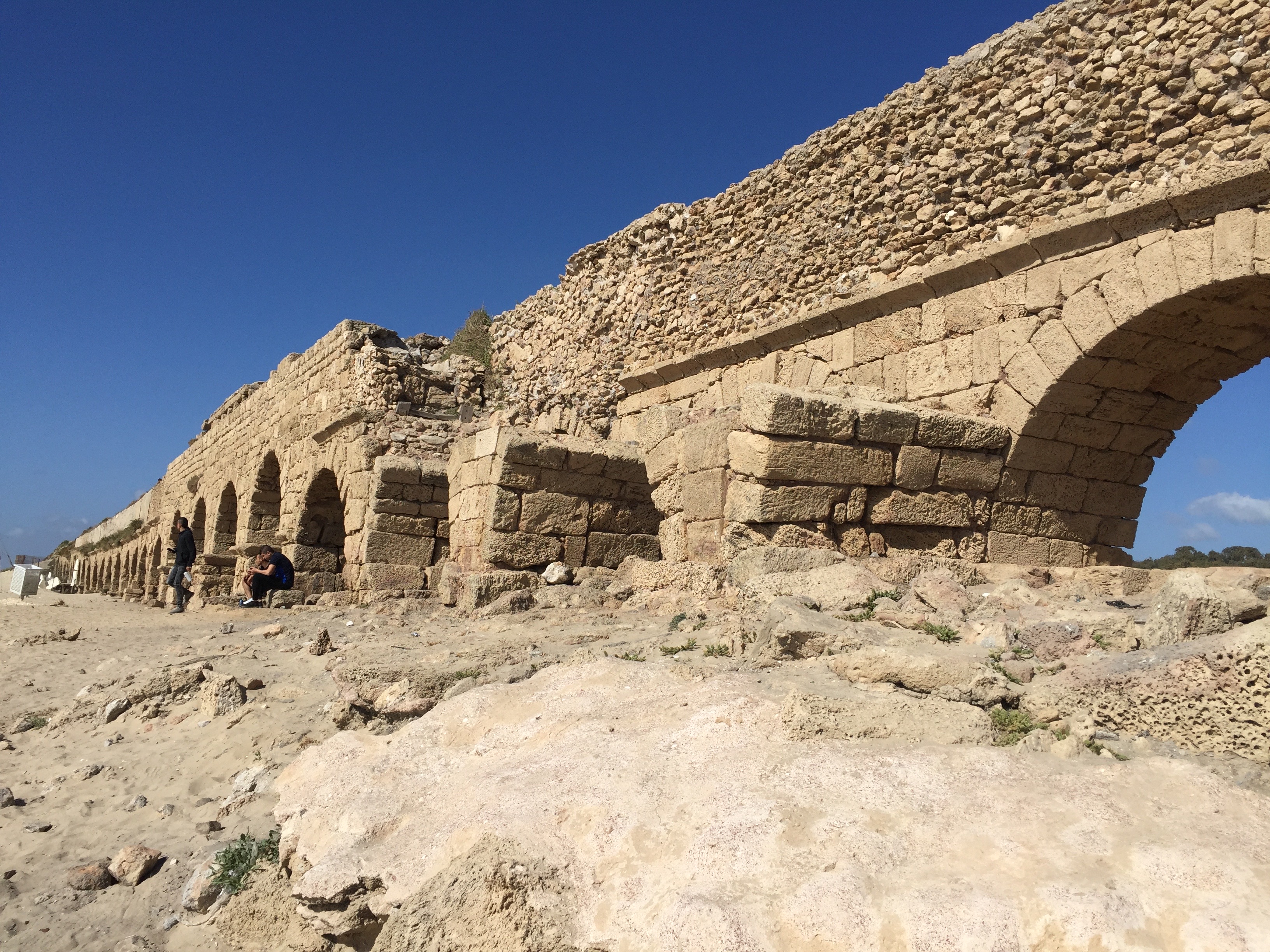 Leave Portland
Day #2 (Tuesday, May 4)
Tel Aviv
Day #3 (Wednesday, May 5)
We leave Tel Aviv later in the morning Caesarea Maritime, Eat at Mount Carmel, Mt Carmel, Megiddo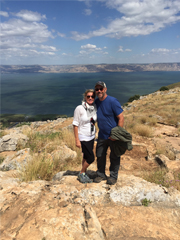 Day #4 (Thursday, May 6)
Morning Hike & Visit to Mt. Arbel, Dan, Banias and Banias waterfalls followed by Lunch at Kfar Blum. We visit Mount Benthal ending with the road Ramat ha Magashim. Wine tasting in the evening at the Scots
Day #5 (Friday, May 7)
Boat ride, Mount of Beatitudes, Primacy of Peter, Capernaum Lunch at Hof Amnun (Next to Capernaum) Jesus Boat, Magdala
Day #6 (Saturday, May 8)
Yadenit, Beit She'an, Gilgal/ footprint, Dead Sea Swim
Day #7 (Sunday, May 9)
Stay in the Dead Sea region and do Masada at sunrise, Ein Gedi, Qasr al Yehud, Lunch at Genesis Lands, Mt. Scopus
Day #8 (Monday, May 10)
City of David, Southern Steps, Western Wall, Lunch in the Jewish Quarter, Shilo.
Day #9 (Tuesday, May 11)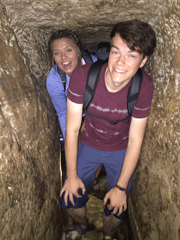 Mount of Olives overview and group photo, Palm Sunday Path, Gethsemane, Western Wall Tunnels at 10:30 is possible. Lunch in the Tent Restaurant Beit Sahour, Shepherds Fields
Day #10 (Wednesday, May 12)
Temple Mount, Pools of Bethesda, St. Anne's Judgement Hall and the Via Dolorosa, Church of the Holy Sepulcher from outside, Lunch in the Christian Quarter, Walk via cardo and broad wall to Upper Room area, Schindler's Grave, St Peter Gallicantu
Day #11 (Thursday, May 13)
Yad va Shem and Sifting Project, shopping Garden Tomb to end
Day #12 (Friday, May 14)
Leave for the airport – Arrive home after a long journey
Itinerary subject to change while touring for the best interest of the group.